TEMO electric motors are designed to make boating a pleasure. And it's worth it: They are easy to handle, powerful and safe electric boat motors. Better for the environment, they are also better for the boater's wallet. Discover all the good reasons to go electric in boating. It is time do away with your internal combustion engine: TEMO is revolutionising small boat propulsion.
COMFORT AND PLEASURE
Choosing an electric motor means choosing comfort
Light as a feather. The TEMO 450 electric motor weighs 4.9 kg, which is on average 10 kg less than an equivalent internal combustion engine. The TEMO 1000 weighs 13 kg, about 7 kg less than an equivalent electric motor.

Easy to carry. The shape of TEMO motors allows them to be picked up with one hand and requires minimal space for storage.

Bzzz. With a TEMO electric outboard, the sound of the water on the hull accompanies you on your dinghy trips. Extend the fun at sea all the way.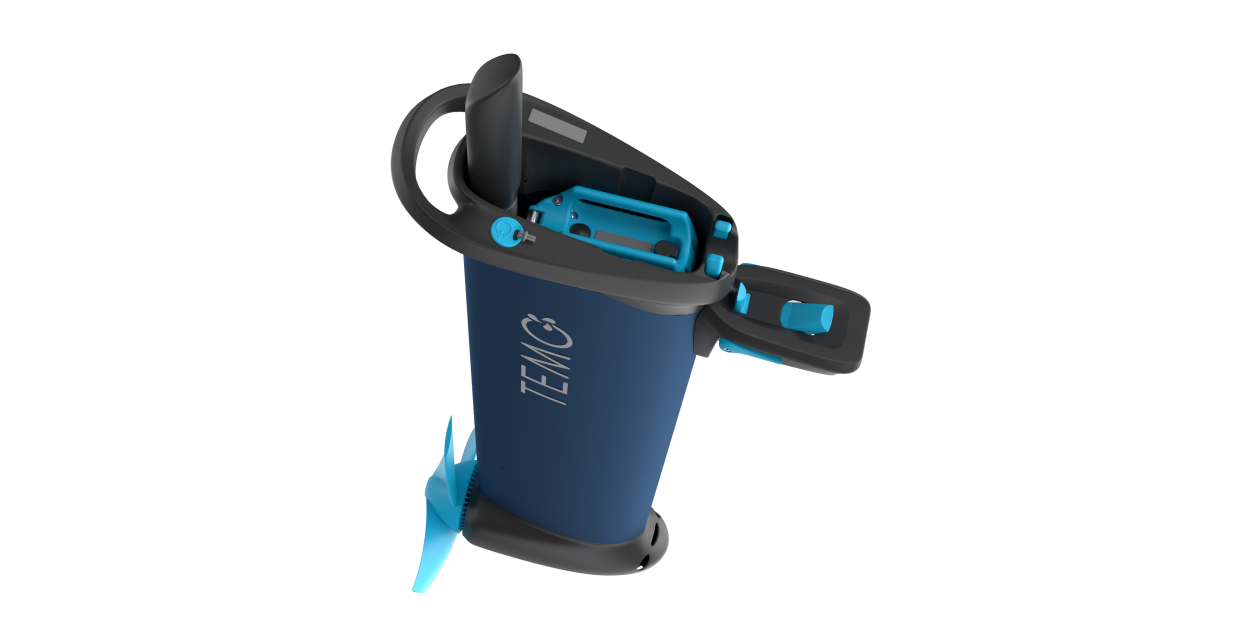 ACCESSIBLE TO ALL
An electric outboard is easy to use
Press the button and go. That's all it takes to start a TEMO electric motor. Getting sweaty thanks to a temperamental starter, recalcitrant, spluttering and coughing start-ups are long gone.

Take your boat anywhere. The design of TEMO electric motors adapts to any depth of water. You'll really appreciate them as you arrive at the beach or cross a sandbank: the motor can be easily lifted up so that you can easily get close enough to step ashore keeping your feet dry.

TEMO's natural ergonomics will suit everyone. These motors don't require any strength, experience, licence or specific training. Their handle is designed for both left and right-handed users and their shape adapts to all postures. Finally, an electric dinghy motor that meets the needs of all boaters!
SAFETY
Choosing an electric dinghy motor means choosing safety
« One hand for yourself, one hand for the boat ». With the TEMO.450, you finally adhere to the seafarer's rule of survival. The light weight of the TEMO.450 and its ergonomic design allows you to grip it with one hand when getting aboard your dinghy. You can then attach it almost instantaneously with the rowlock, with complete peace of mind. No more dangerous trips between your boat and your tender. An incorrectly secured outboard that pops off the transom and sinks to the bottom like an anvil is a thing of the past.

Sufficient range. 15 minutes out, 15 minutes back: that's the average time for a dinghy trip. With a range of 45 minutes at full power, or 80 minutes at intermediate power, the TEMO comfortably meets the requirements of a propulsion system for perfectly safe dinghy trips.

Power to suit small craft. The TEMO is certainly more powerful than a person rowing. The TEMO 450 version can propel boats up to 2.50 m with two to three people on board, loaded with equipment. It can also be used for boats up to 500 kg for port manoeuvres. Its big brother, the TEMO 1000, is suitable for dinghies carrying 5 to 6 people or small sailing boats up to 8 m. Small but strong! (Compare the 2 TEMO motors)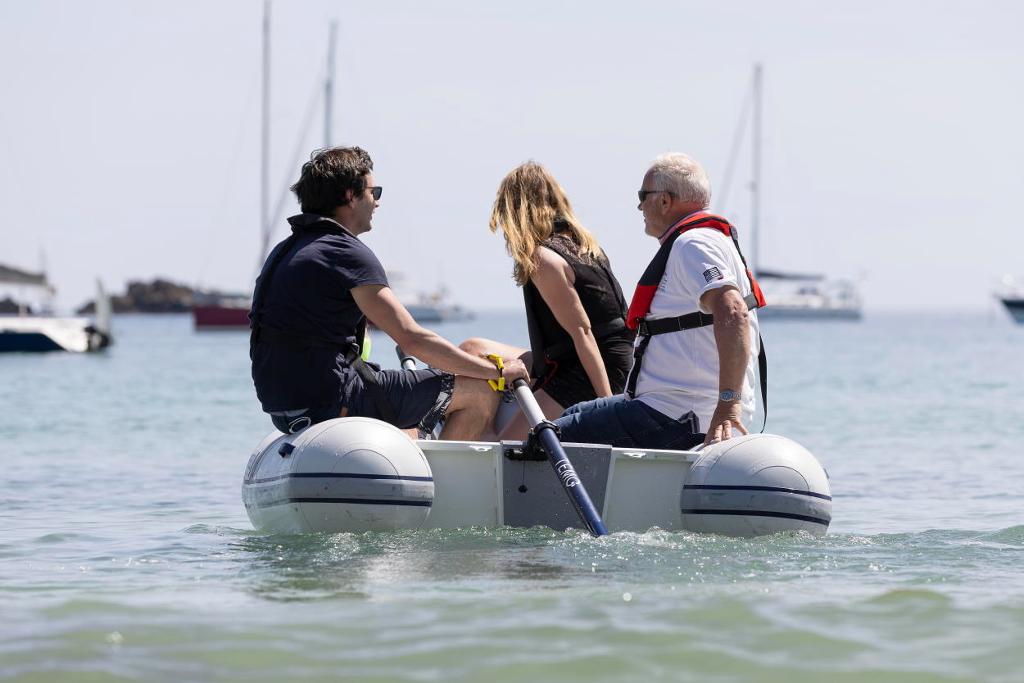 PRICE
A TEMO electric dinghy motor is economical

Let's be clear. People say that an electric outboard motor is more expensive than an internal combustion-powered outboard. Yes, when you buy it. But not in use. For normal use, a TEMO costs around a euro of electricity recharge per year. A little fresh water, a rag and some lubricant for maintenance. No more fuel costs, no more annual service and no more parts to change. The purchase of your TEMO electric motor pays for itself after 3 to 4 years of use.

A motor that lasts over time. TEMO is a responsible company that focuses on quality. Its electric motors are equipped with batteries that are designed for 500 to 800 cycles of use. That means decades of boating.
CLEANLINESS - ENVIRONMENT
TEMO is the electric boat motor for today and tomorrow
Clean and silent. TEMO electric outboards emit no gases or pollutants in operation: they are motors that are tolerated in many protected areas and allow you to approach the coast without disturbing the local ecosystem. The fish are already thanking you.

Fossil fuels have already shown their limits. Greenhouse gas emissions, odour and noise pollution... Not to mention the iridescent, foul-smelling wake of those few litres of petrol that, between the pump, the jerrycan and the tank, dripping directly into the water. It's time to get a grip of yourself and adopt solutions in harmony with the environment.
Still sceptical about the ecological aspects of a battery? TEMO outboard batteries are high energy density lithium-ion batteries, 65% of which are recycled in France, and the rate of recycling is constantly increasing (Source: ADEME annual report on batteries, 2018). Decarbonising the leisure boating sector is at the heart of TEMO's approach, which closely follows multiple innovations for greener, sustainable and responsible energy.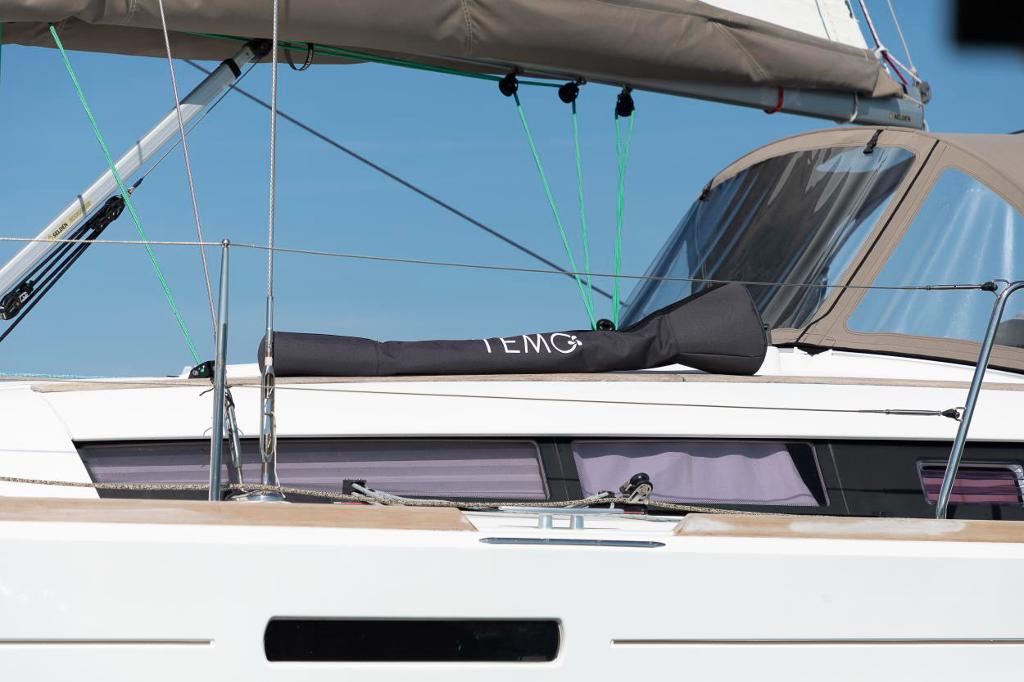 ​AUTONOMY
The TEMO electric boat motor, an advocate for autonomy
Autonomy, for real. At TEMO, autonomy means being able to drive your tender wherever you want. It also means being able to recharge your motor easily, using a 220 V, 12 V or 24 V socket. Autonomy means no longer being dependent on costly and polluting fossil fuels. It means taking advantage of the air or the sun to replenish at sea. Autonomy also means producing its motors in France, in the Loire-Atlantique region, from 70% of components sourced within a 100 km radius of Nantes. It's up to you to make energy autonomy the same thing as just plain autonomy.
TEMO is revolutionising the propulsion of small boats

A few figures to back this up

A boater uses their dinghy 14 to 20 hours a year

On average, a yachtsman uses his dinghy for about 30 minutes per day when sailing his boat. Imagine he goes out on trips totalling 4 weeks a year, we have 14 hours of annual use, let's say 20 hours at a push.

A TEMO electric motor costs 40 to 50% more to buy

The TEMO 450 has a retail price of € 1,590.

A new 4-stroke internal combustion outboard of equivalent power, conforming to the current recommendations for boaters, has an average selling price of € 1,000. More technical information on the power of the electric motor can be found in the article by journalist François Trégouët.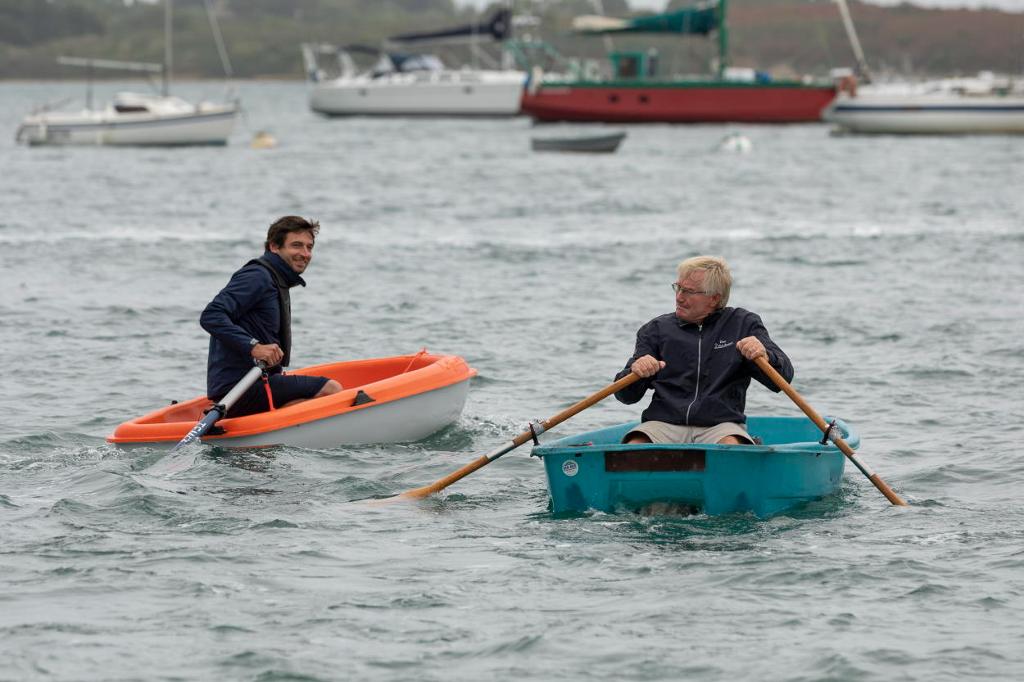 A TEMO electric motor has a lifespan of 25 to 40 years

The TEMO team counts on high quality batteries, designed for 500 to 800 cycles, or 500 to 800 hours of use. By using the TEMO for, say, 20 hours every year, a boater can count on their electric outboard for 25 to 40 years. Even the most motivated sailors will be able to use it intensively, from 50 to 80 hours per year for 10 years. We've never met such a person before, so please let us know when you break the record!

Charging a TEMO electric motor costs € 1 per year

The TEMO 450 battery has a capacity of 297 Wh for a full charge. With an average electricity price of € 0.184/kWh, one hour of use therefore costs 0.297 kWh x € 0.184 = € 0.05 in electricity. That is € 1 for the year.

As a comparison, a 2.5 hp 4-stroke internal combustion outboard will consume an average of 1 L of unleaded petrol for about 1 hour of sailing, which is the equivalent of a TEMO 450 battery "cycle". With a price of € 1.70 per litre of unleaded petrol, one hour of use costs € 1.70, or € 34 for the year.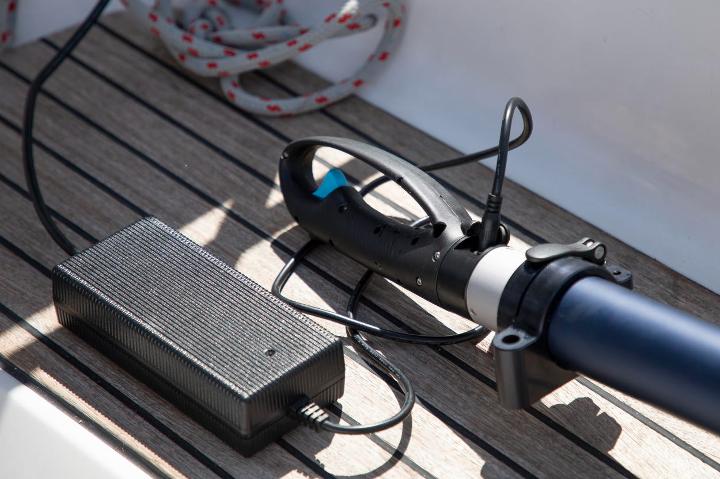 Maintenance of a TEMO electric motor will cost you one can of lubricant
With normal use and proper winterization, armed with a rag, fresh water and a can of lubricant, the TEMO electric motor will last through the seasons without a hiccup.

An internal combustion engine requires an annual service and the replacement of certain parts (anodes, spark plugs, filters, etc.), costing an average of € 100 for professional work.