Own premises to support the company's growth
TEMO was founded in 2018 in Nantes, in France's Loire-Atlantique region and has shared its offices with other Loire-based companies for the past 5 years. First at the IMT Atlantique business incubator, then in the heart of the "Village by CA" in Nantes. After these two highly structuring support cycles for the company, TEMO now occupies its own premises.
This space houses TEMO's administrative, marketing and sales departments, as well as the after-sales workshop, a public showroom and the R&D laboratory. 
An area of 450m² dedicated to the growth of the team and the development of the product range. 
The company currently has 15 employees and plans to double its workforce by 2025. All job vacancies are regularly updated on our website. 
A business spread between Brittany and the Pays de la Loire region
By relocating its operations to Vannes, TEMO aims to be closer to yachtsmen and the boating ecosystem. This close proximity to the sea is designed to accelerate product development and forge new strategic partnerships with local shipyards and players.
Nevertheless, the company remains firmly rooted in the Loire Atlantique region, where all the motors are manufactured and from where they are shipped. In fact, a team dedicated to managing production and quality control is still based at SERCEL, TEMO's industrial partner, which handles the entire outboard assembly line.
"We looked at various boating centres before settling on the Morbihan area of Brittany. It's a strategic area for TEMO, with many customers, marinas and partners close-by. It's also a great place to live for our teams yet remains very accessible and close to our production site in Nantes and all our suppliers" - explains Alexandre Seux, President of TEMO.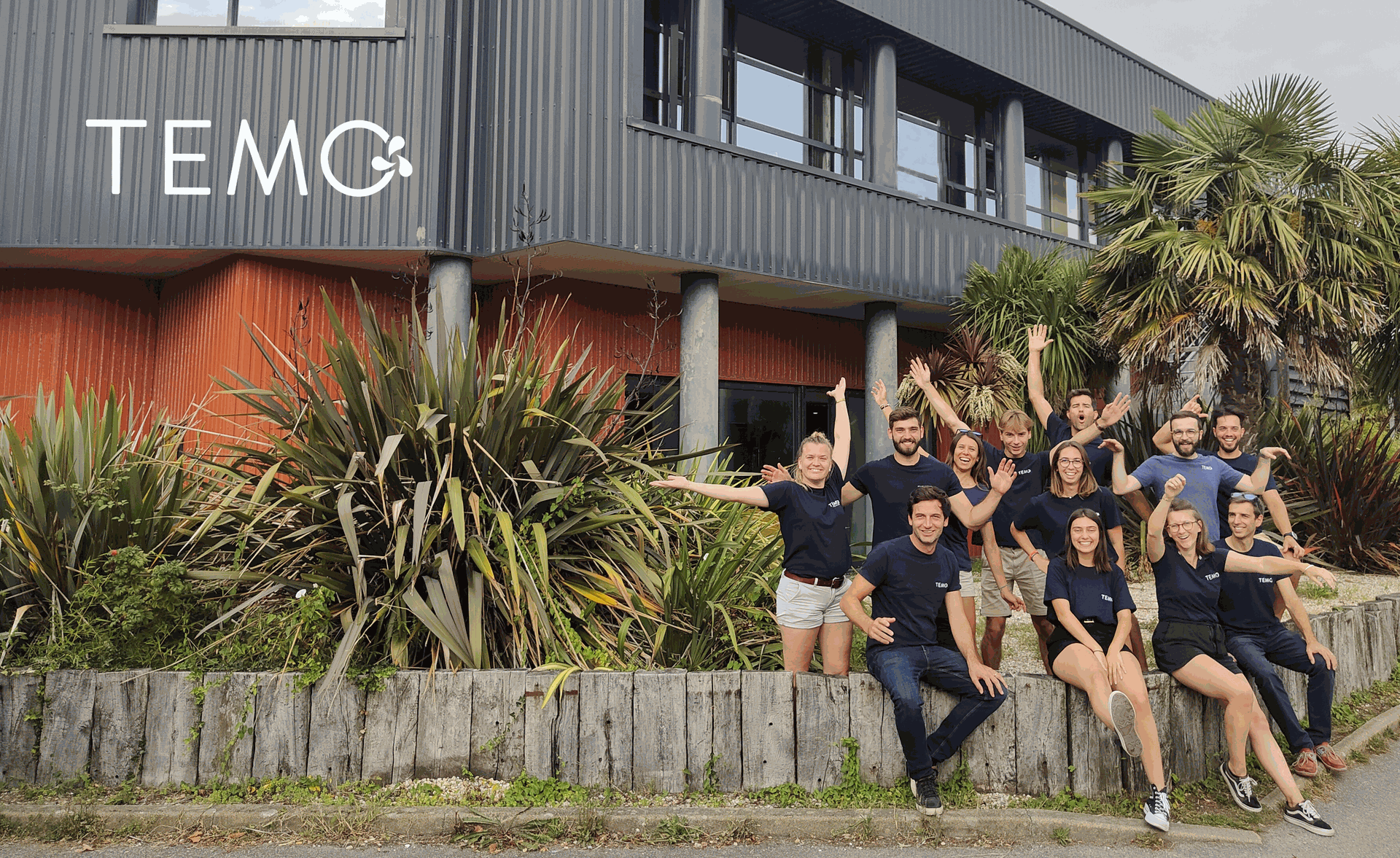 A space open to yachtsmen and boating industry players
With its showroom right on the harbour in Vannes, the TEMO team will be opening its doors to the public. Boaters and marine industry professionals alike are welcome to come and try out the motors and talk to the team throughout the year. 
"We want our offices to be welcoming," says Justine Perussel, Managing Director, enthusiastically, "The TEMO community, which has been very active since our inception, helps us to develop our products. We're delighted to finally have a dedicated space to welcome them and where we can listen to their feedback and share our common passion for boating!" 

The offices are open Monday to Friday from 10 am to 5 pm.
Address : 17 rue Daniel Gilard, 56000 Vannes, France
Telephone : +33 (0)9 78 80 66 12
Mail : hello@temofrance.com