The pioneering start-up has had great initial success in its domestic market. Only 3 years after the launch of the TEMO.450 engine, it has already delivered more than 3,000 electric motors all over Europe and is now looking towards rapid international expansion by tackling the North American market..
The Waterford, CT headquartered company Defender Industries has been appointed as the official US dealer and the TEMO.450 motor will be revealed at the Annapolis Sailboat Show in October.

Defender Industries supplies a wide range of high-end marine products. Defender managing director Stephan Lance said he is delighted to welcome TEMO.450 to Defender's portfolio.

He said: ""Since Defender began offering electric motors over 10 years ago, the demand for clean, safe, and efficient propulsion has grown significantly. The TEMO.450 brings a new power option for small tenders and boats to the table. One that is lightweight, stows easily, and is easy to operate".

TEMO's innovation is being recognized and has won several international awards. TEMO.450 was a METSTRADE Connect 2020 DAME innovation winner, the highest European distinction in the maritime industry, and also received the prestigious 2022 Pittman Innovation Awards in the USA.

Designed for dinghies, tenders, and small boats, the portable system includes a 450W motor, 110V charger, rowlock fitting kit, and security device. It weighs just under 11 lbs, has a propulsive power of 200W, and produces 12kg of maximum thrust from its motor. ​​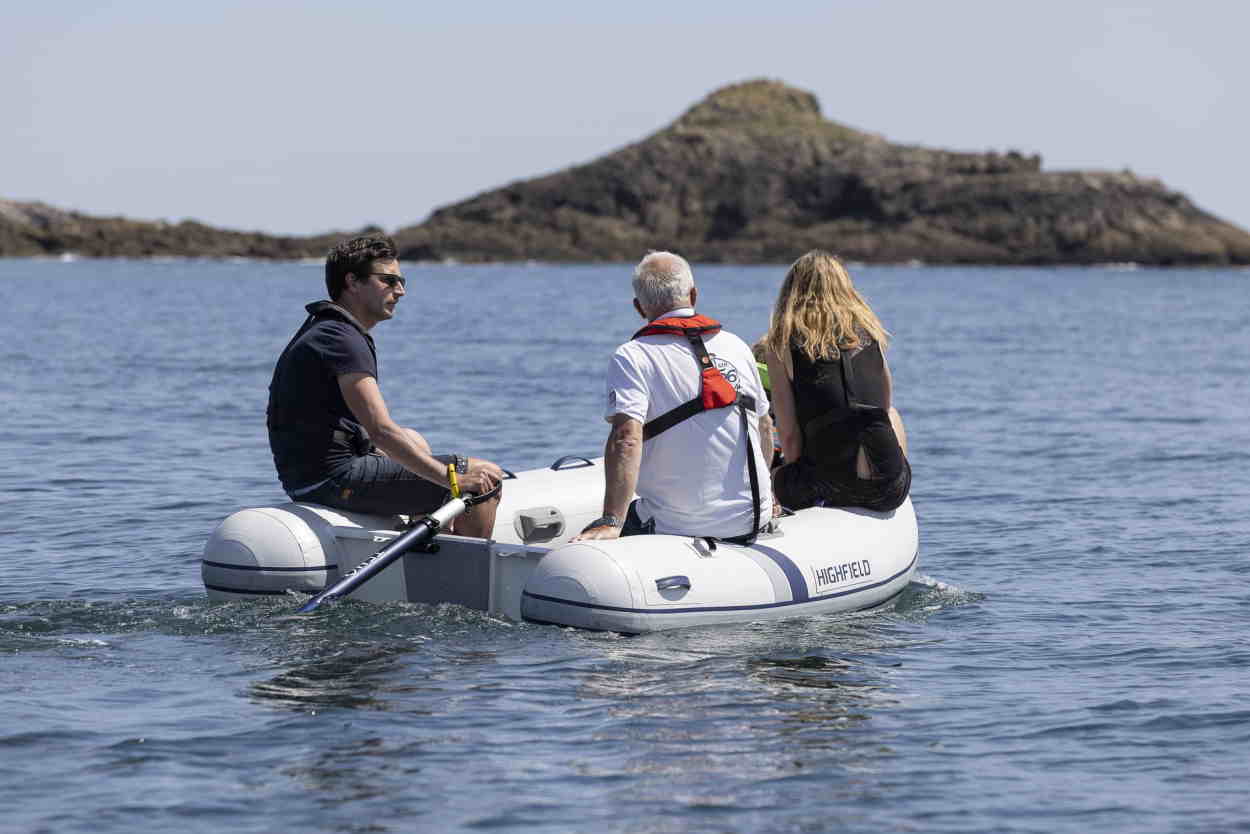 Company co-founder Alexandre Seux began working on the TEMO concept after a round-the-world sailing trip where he witnessed problems surrounding the traditional methods of boat tender propulsion – heavy to transport and hard to store engines and oars which require a great deal of physical effort.
He said: "Everyone at TEMO is very excited to be working with Defender Industries, with their expertise in the US market, in sales, and the importing of tech products. We have big ambitions and know that American sailors and outdoor enthusiasts are passionate and concerned about climate change. We offer a carbon-free solution for dinghies and inland waters small craft and we are happy to be working with Defender to help them sail greener."

For Justine Perussel, co-founder and Sales managing director: "The North American market alone represents as much as the entire European market. This is a huge opportunity for TEMO. We are currently working on a second electric-powered engine to expand our range, the TEMO.1000, which will be available in Europe in 2023 and in the US from 2024. This is exciting and we are very much looking forward to equipping all small boats with our products."

TEMO will showcase TEMO.450 at the Annapolis Sailboat Show, one of the United States' largest sailing festivals which will run from October 13-17, 2022. Product demonstrations and on-water tests for the press and the general public will be organized. Booth location: F2

US Public price of TEMO.450: $1,699.00
For more details on TEMO products contact the Defender sales team:
Customer Service: 800-435-7180
Orders: 800-628-8225 or 860-701-3400
https://www.defender.com/temo.jsp

About Defender : Defender provides quality marine supplies, inflatable boats, and outboard motors. They offer competitive prices and are authorized dealer for everything they carry. Defender's knowledgeable, in-house staff is happy to answer your questions and help guide your purchase. That's how they have continued to earn the trust of mariners worldwide since 1938.

About TEMO : TEMO produces a range of portable, easy-to-install electric motors for all types of small craft: dinghies, sailing boats, and rowing boats. Made in France, with a quality approach, TEMO motors are reliable, durable, and very easy to use. More information is available at www.temofrance.us